MINECRAFT SERVER UNLIMITED
Play without limits

Unlimited slots

CPU 3.3Ghz

Unlimited RAM

Optimized Plugins
SSD 450 Mb/s

Technical support
Starting at €4.17 /month

MINECRAFT SERVER XTREM
More powerful than Enderdragon

Unlimited slots

CPU 4.7Ghz

Unlimited RAM

Optimized Modpacks & Plugins
NVMe 3500 Mb/s

VIP technical support
Starting at €6.67 /month
A customized Minecraft experience
Take advantage of our expertise and tools dedicated to Minecraft. Use and configure your server the easy way.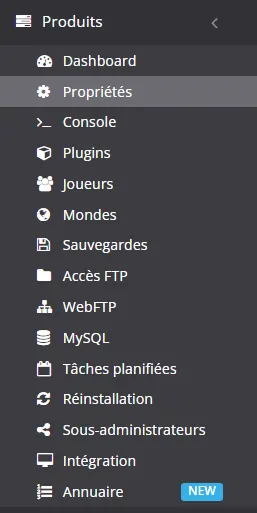 Simplified server management
To make the use of our Minecraft services easier, we offer a custom-designed administration panel. Managing your game server has never been this straightforward.
Access server customization settings with just a few clicks. You can change the game mode (Creative, Survival, Adventure, and all other modes), set the name, allow PVP (Player vs. Player), and many other settings.
You don't need any technical knowledge to use our servers; all settings are presented in simple and understandable terms.

From your main panel, you can Start, Stop, or Restart your server without the need for any command input.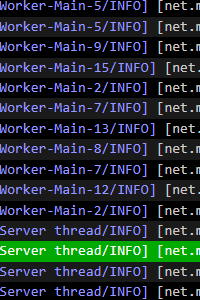 View your logs and send commands
From our integrated console in your panel, you can view your logs in real-time and even access older logs.
Our console allows you to filter among normal messages, warnings, and errors, so you only see the messages you need. For better readability, we display messages in different colors based on their type, making it easy to identify important messages if you're trying to pinpoint an issue.

Of course, from our console, you also have the ability to send commands directly in the game. From the console, you have full server administration rights and can execute any existing command. This feature allows you to use both the basic Minecraft commands and those added by your various mods and plugins.
Another advantage is that you can monitor your console and what's happening in the game without needing to be connected. This is a useful feature for server moderation.
Live resources
While we provide Unlimited resources in terms of RAM and CPU (processor), we also offer tools for real-time monitoring of your server's actual resource consumption.
These graphs allow you to check at any time the amount of RAM you're using, the CPU percentage (with 100% equivalent to one processor thread and not the server limit), as well as the number of connected players in real-time.

If you prefer, you can retrieve this information through two methods:
A simple method that generates a banner (image) displaying your server address and the number of connected players in real-time, which you can customize with an image of your choice.

An advanced method through an API, allowing you to directly integrate this data into your applications or website. This way, you can easily display on your site the number of players connected to your Mini-Games, PVP, and more.
Minecraft experts to answer your questions
We've got the team to meet all your needs.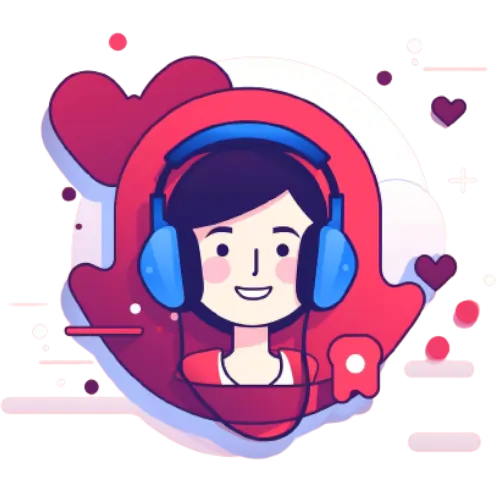 For over 10 years now, OMGSERV has provided technical support for several hundred thousand Minecraft servers.
It's this unparalleled experience that we make available to each of our clients to ensure that they will find the help they need in using our Minecraft hosting services.
Whether it's assistance with server configuration, the installation of mods and plugins, or server optimization, we have the answers to your questions.

A comprehensive and well-documented knowledge base is also at your disposal. It contains answers to the most frequently asked questions about Minecraft game servers. These FAQs are specifically designed to provide answers related to our panel to help you get the hang of it if you encounter any difficulties.
Of course, if you don't find the answers to your questions, our technical support is at your complete disposal to assist you.