VPS SSD
The real High-Speed

INTEL XEON E5-2670
2.60 / 3.30 Ghz

DDoS Protection
Automatic mitigation
SSD Drives
Up to 450MB/s
Starting at €4.99

VPS GAME
Forged for Gaming

Ryzen 7 3800X
3.90 / 4.50 GHz

DDoS Protection
Permanent L7 mitigation
NVMe Drives
Up to 3500MB/s
Starting at €6.99

VPS STORAGE
Optimized for storage

Intel Xeon L5630
2.13 / 2.40 GHz

DDoS Protection
Automatic mitigation
HDD Disks
Up to 200MB/s
Starting at €5.99
Available Linux distributions
Install your VPS in a few seconds and in one click from our control panel, using a version amongst a large choice of Linux distributions.
Debian
Ubuntu
CentOS
Pterodactyl
Wordpress
MineWeb
OpenVPN Access
PufferPanel
cPanel
Docker Centos 7
Gitlab
Mediawiki
Kanboard
LEMP (Nginx)
LAMP (Apache2)
Webmin
Simple, reliable, powerful !
Our VPS control panel has been thought to make your life easier.
It groups all the tools you need to manage, secure and monitor your server.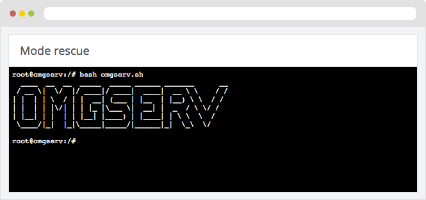 Rescue Mode
With the rescue mode, you can access your VPS server anytime anywhere like you were physically in the datacenter. No more fearing a mistake that would lock you out of your VPS or losing your password.
Monitoring
Monitor the status of your VPS server with the MRTG graphs available in your VPS control panel. Control precisely the memory, processor and network consumption.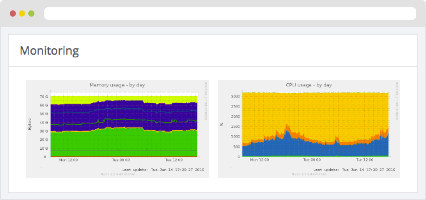 OpenVZ virtualization
Our VPS hosting is powered by the OpenVZ technology.
OpenVZ is a container-based virtualization solution offering stunning performances.